Forest of Flowers, London, ON - Customer Flower Reviews
Like us on Facebook.
Total reviews: 4 reviews | Star Rating: 4.75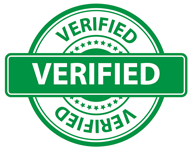 Real Customers, Real Reviews
All reviews are from verified Forest of Flowers customers. Our verified reviews require a validated order number, purchase date, and email address. They are collected, certified, and monitored by an independent, dedicated review company, See What You Send, Inc., that does not allow reviews to be filtered or deleted, unless requested directly by the customer.
Reviewed By:
John Liambotis
Jul 2, 2020
The cross flower arrangement was beautiful. I highly recommend you. Especially when I couldn't attend my mother's funeral. You were great and easy to deal with. Again thank you and great job.
Jun 10, 2020
Amanda was a huge help to me to be able to see what is being sent. This is a great benefit when you live out of town. She was really personable to deal with. Many thanks.