The Flowerloft, Lima, OH - Customer Flower Reviews
Like us on Facebook.
Total reviews: 12 reviews | Star Rating: 4.58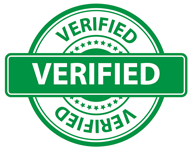 Real Customers, Real Reviews
All reviews are from verified The Flowerloft customers. Our verified reviews require a validated order number, purchase date, and email address. They are collected, certified, and monitored by an independent, dedicated review company, See What You Send, Inc., that does not allow reviews to be filtered or deleted, unless requested directly by the customer.
Sep 10, 2017
"I have been a very long time customer of yours and have always been very satisfied. However, this funeral bouquet was very unpleasing for the amount I spent. I was shocked when I saw them at the funeral. I actually felt embarresed at the size. Come on- So at this point I am not sure I will be back."
Sep 3, 2017
"Great service. I called in the morning for an order and they had it ready and delivered within a couple of hours. Anytime I need flowers in the Lima area I will always choose The Flower Loft."
Aug 26, 2017
"Beautiful!! LOVE getting the photo....perfect for those of us who live far away."
Aug 22, 2017
"My experience with the Flowerloft was truly above and beyond. I live out to state and was comforted with their helpful staff that the arrangement would be unique and beautiful. I received a receipt and a photo within an hour. Would recommend them to everyone!"