Williams Flower and Gift, Silverdale, WA - Customer Flower Reviews
Like us on Facebook.
Total reviews: 4 reviews | Star Rating: 4.5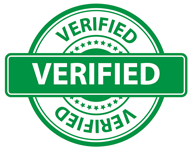 Real Customers, Real Reviews
All reviews are from verified Williams Flower and Gift customers. Our verified reviews require a validated order number, purchase date, and email address. They are collected, certified, and monitored by an independent, dedicated review company, See What You Send, Inc., that does not allow reviews to be filtered or deleted, unless requested directly by the customer.
Reviewed By:
Melanie Parrish
Mar 16, 2018
This is outstanding service! I've ordered flowers in the past but, never had the type of excellent service. This email is wonderful. The young lady that tool my order,Jessica was extremely helpful and friendly. I'm excited for my daughter to get her birthday flowers. I will order from you all again and strongly recommend your shop!! Thank you again.
Responded To By:
Silverdale / Silverdale Store
Mar 16, 2018
Thanks for the feedback, we really appreciate it. I noticed that you gave us 3 stars, what could we do to get it to 5 stars in the future?

Thanks,
Will