Floral Strategies, New York, NY - Customer Flower Reviews
Like us on Facebook.
Total reviews: 2 reviews | Star Rating: 5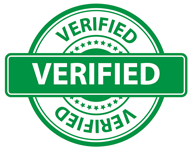 Real Customers, Real Reviews
All reviews are from verified Floral Strategies customers. Our verified reviews require a validated order number, purchase date, and email address. They are collected, certified, and monitored by an independent, dedicated review company, See What You Send, Inc., that does not allow reviews to be filtered or deleted, unless requested directly by the customer.
Reviewed By:
Salvy Migliaccio
Jun 30, 2017
Tim, Thank you for visiting my shop. Your techniques on helping build my business are valuable. Having been in the flower business all of my life, your presentation has made it clear to me that you are never too old to listen and learn. We look forward to implementing your strategies to help move our business grow and compete at a higher level. I highly recommend that florists of any size, any where, take advantage of what you offer.
Jun 21, 2017
Thanks for the visit Tim. We loved having you here and learning all your clever tips and ideas. Joel and the ladies