Kiko's Flower and Gifts, Park Ridge, IL - Customer Flower Reviews
Like us on Facebook.
Total reviews: 287 reviews | Star Rating: 4.85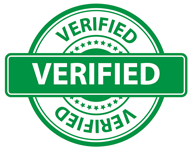 Real Customers, Real Reviews
All reviews are from verified Kiko's Flower and Gifts customers. Our verified reviews require a validated order number, purchase date, and email address. They are collected, certified, and monitored by an independent, dedicated review company, See What You Send, Inc., that does not allow reviews to be filtered or deleted, unless requested directly by the customer.
Oct 12, 2017
"I'm sorry, but not excited about this arrangement at all. :-( I said no gerber daisies, tand these orange ones don't go well with those frilly roses. For style, please refer to Uptown funk, Kiko's hand tied or warm wishes. If it's easiest, please just redesign it to look like K026 Warm wishes, but use a square glass vase. Instead of a brown basket. Thank you."